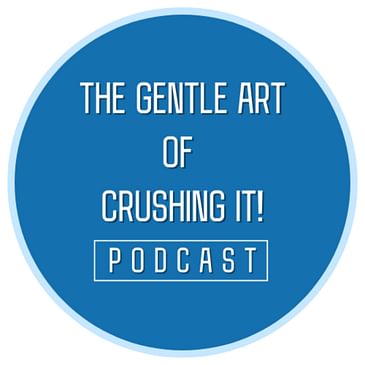 The Gentle Art of Crushing It!
Hello, and thank you for joining us today on The Gentle Art of Crushing It! podcast where we focus on learning and sharing with our listeners all there is to know about how to create success in our lives. This show stands on the shoulders of giants. Our mission is to empower and inspire our listeners to create the life of their dreams while having a blast in the process. Let's celebrate life together! Welcome to the show.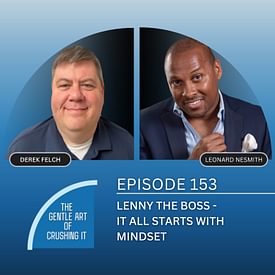 EP 153: Lenny The Boss - It All Starts with Mindset Leonard Nesmith - affectionately known as "Lenny The Boss" born in North Philad...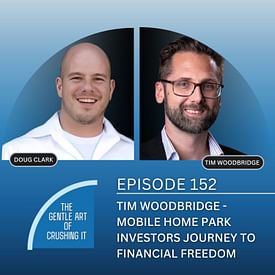 EP 152 : Tim Woodbridge - Mobile Home Park investors journey to Financial Freedom Real estate investor and managing member of TK Solutions, L...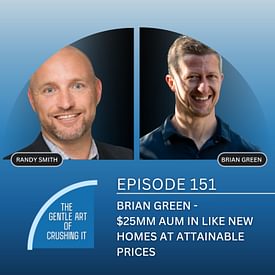 EP 151: Brian Green - $25MM AUM in Like New Homes at Attainable Prices As founding principle of Green Springs capital Group Brian has been in...
Listener Reviews
Read what other people are saying about our podcast!
Apple Podcasts
Helpful for investors…
A great podcast to listen to to get a variety of perspectives on investing strategies.
Apple Podcasts
Valuable insights on passive investing!
As a beginner investor in passive income sources, this show is hugely valuable in getting multiple perspectives from a variety of sources and education on how to invest to win the long game. This show taps into lots of industry experts and successful people.
Apple Podcasts
Awesome Show
Great interviewer, greet guests - great name! Appreciate the content on this show. Keep "Crushing it"!!